Sweet, surprise New Years engagement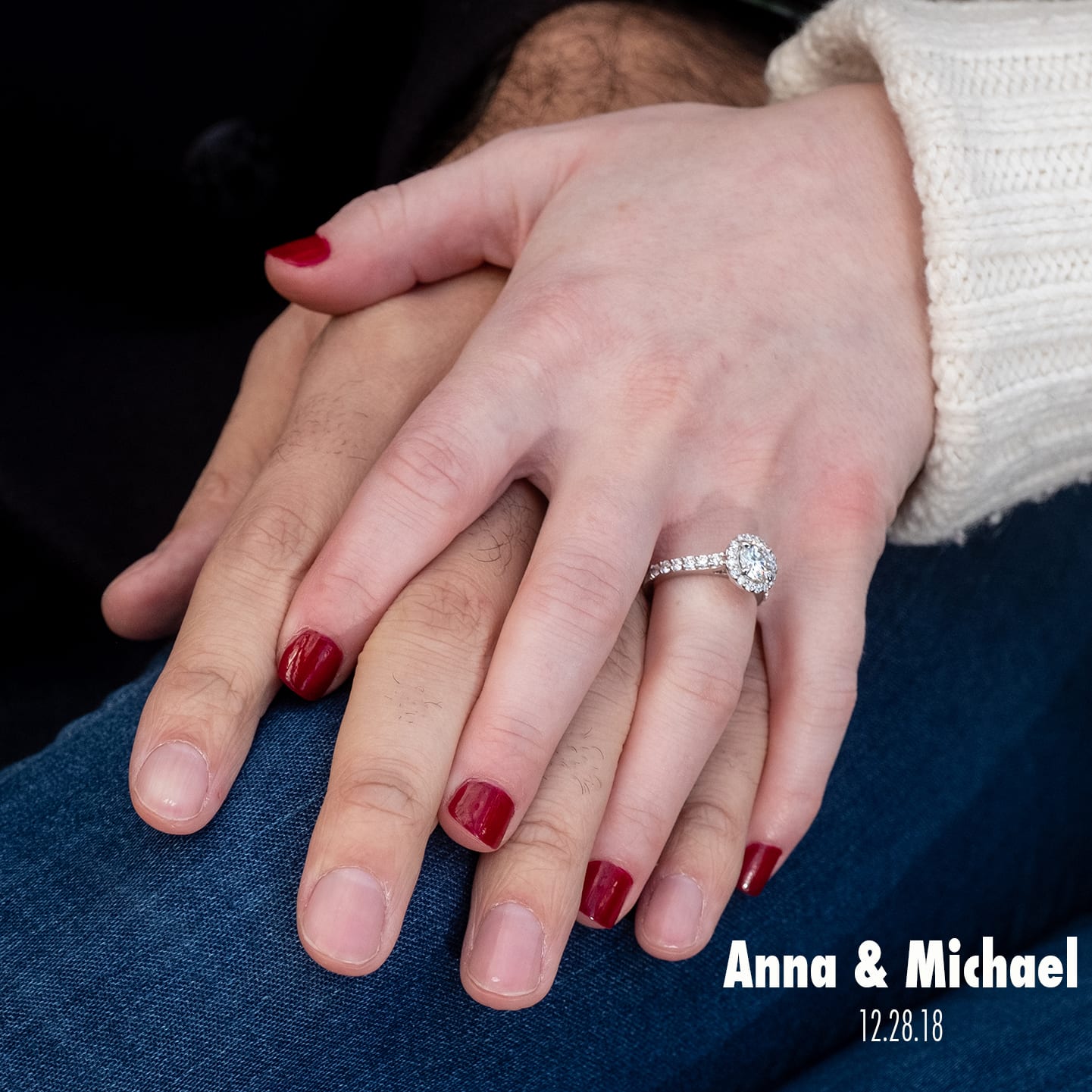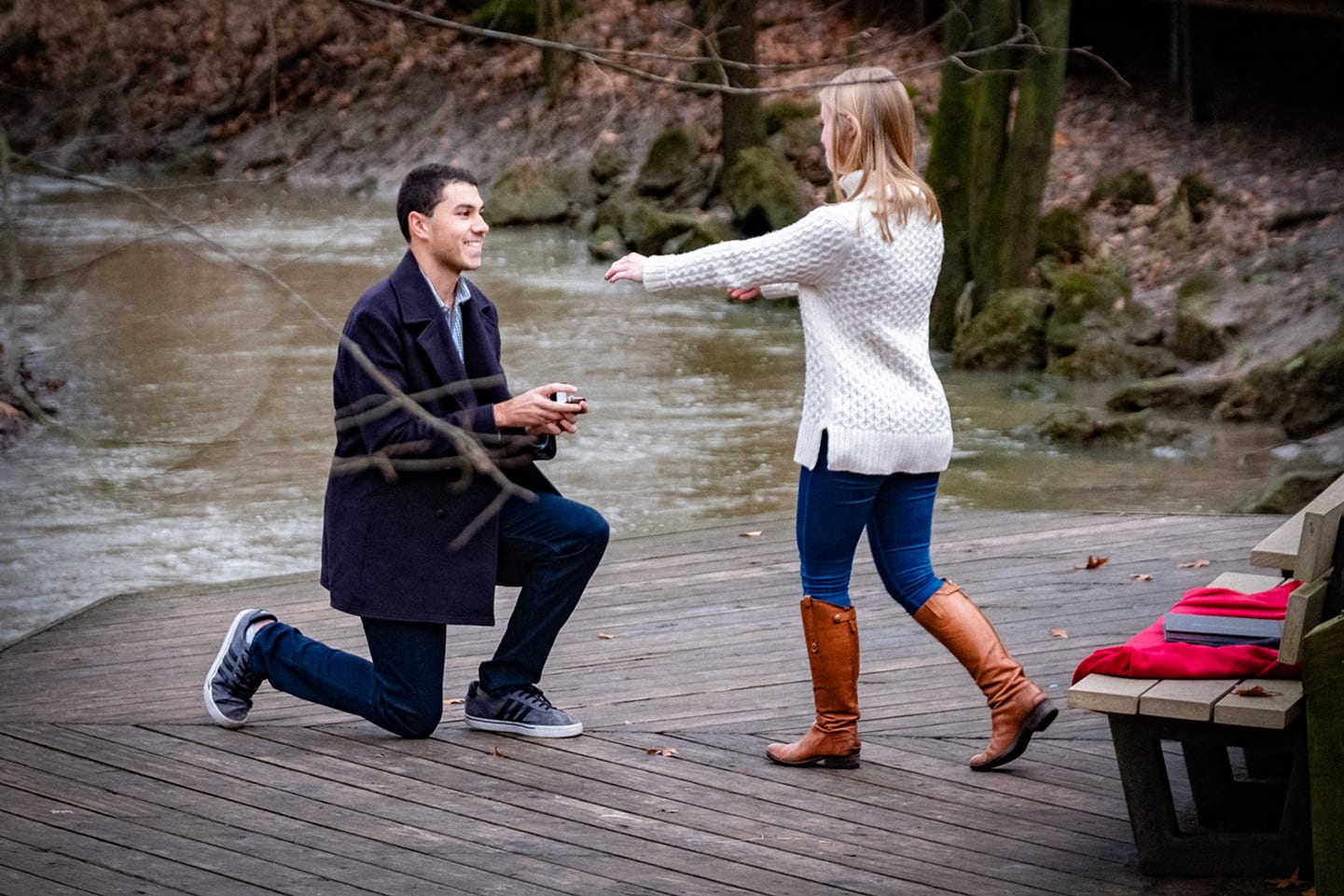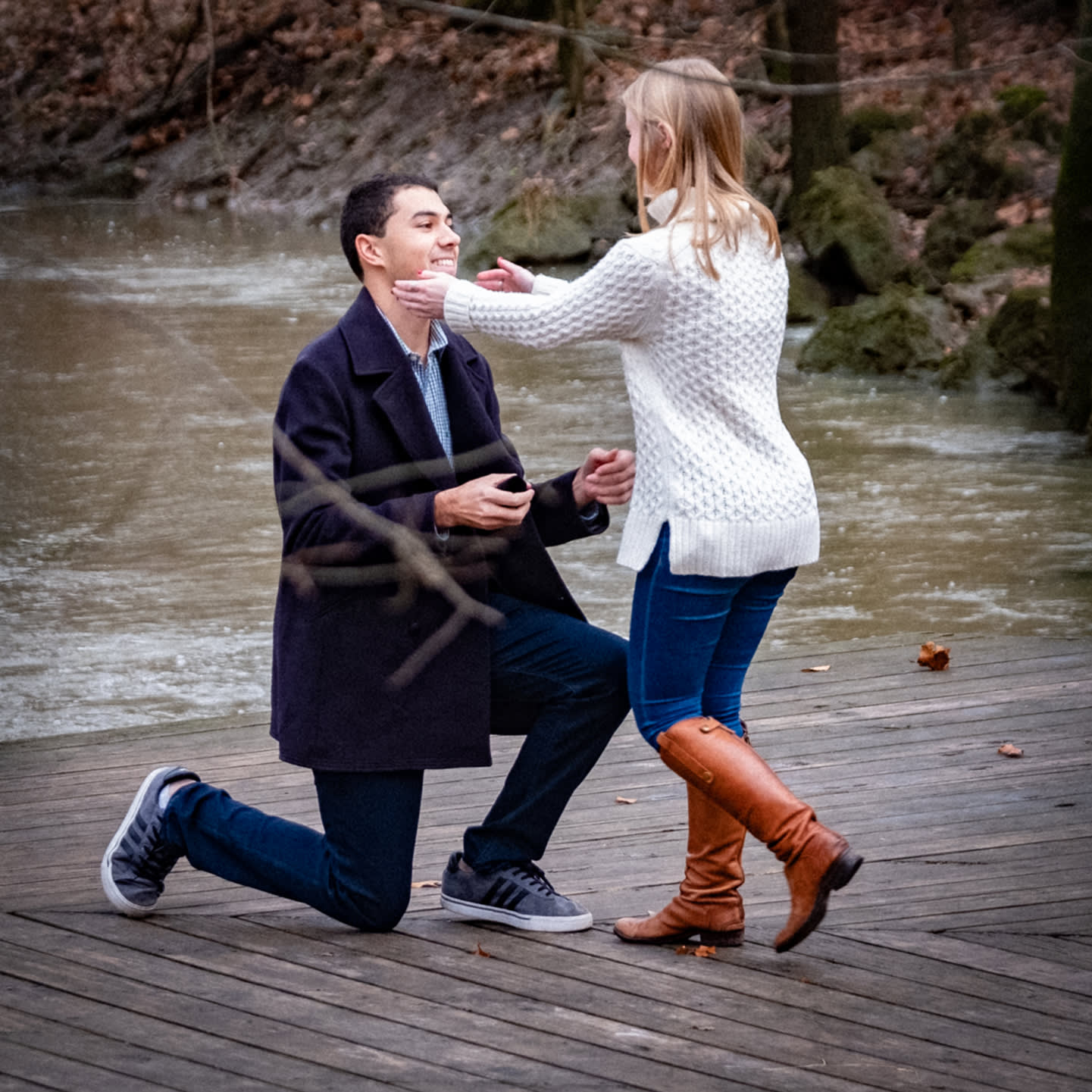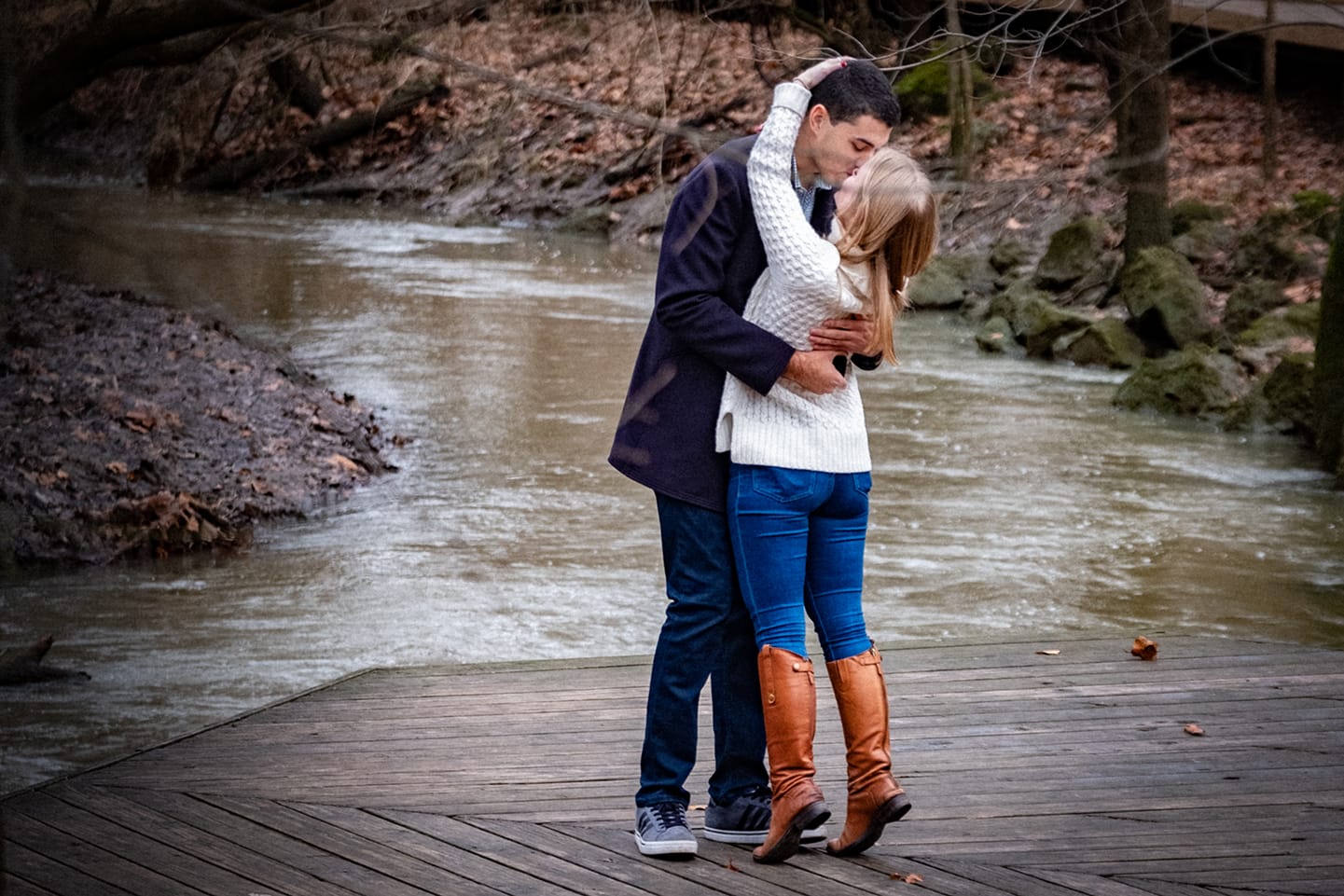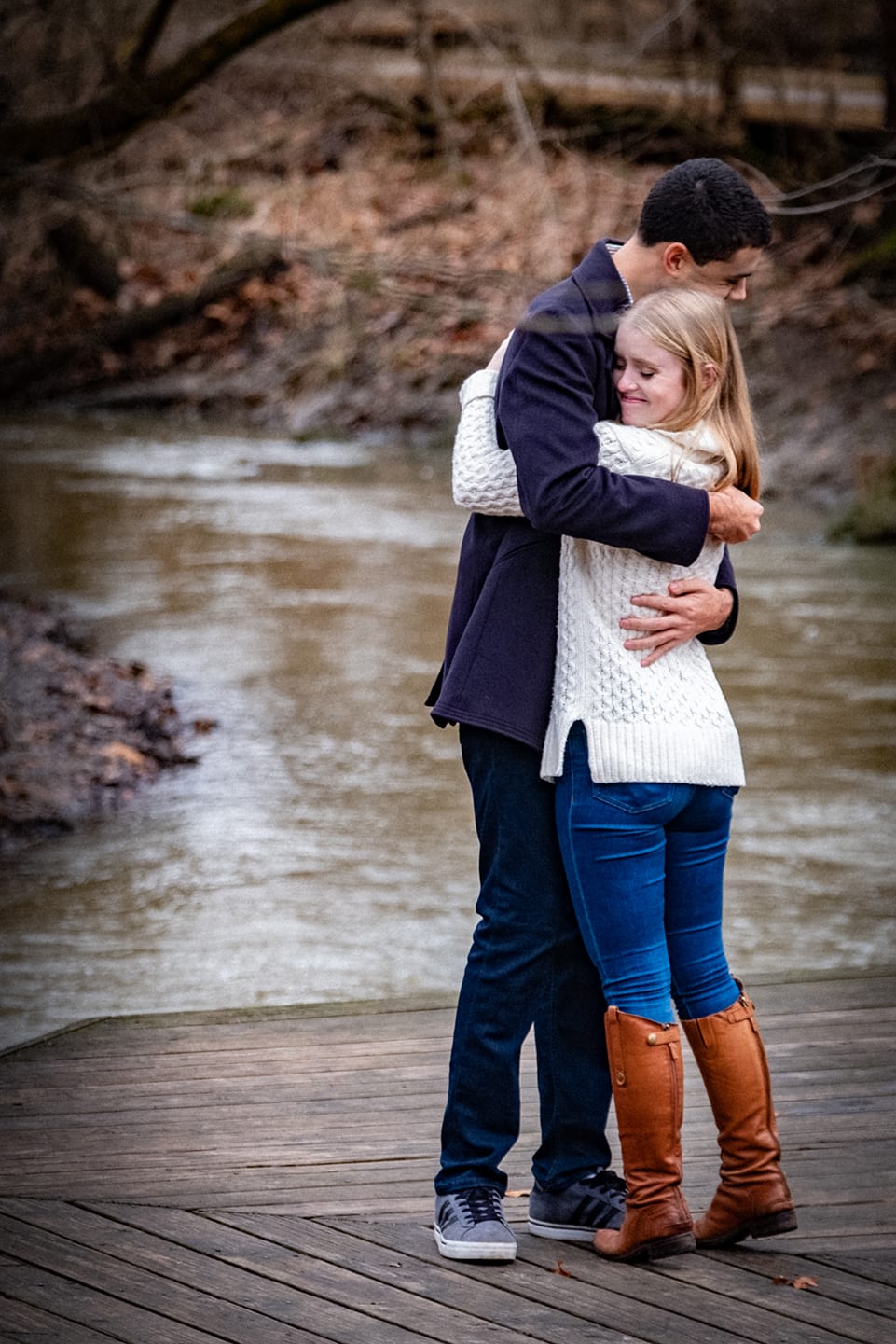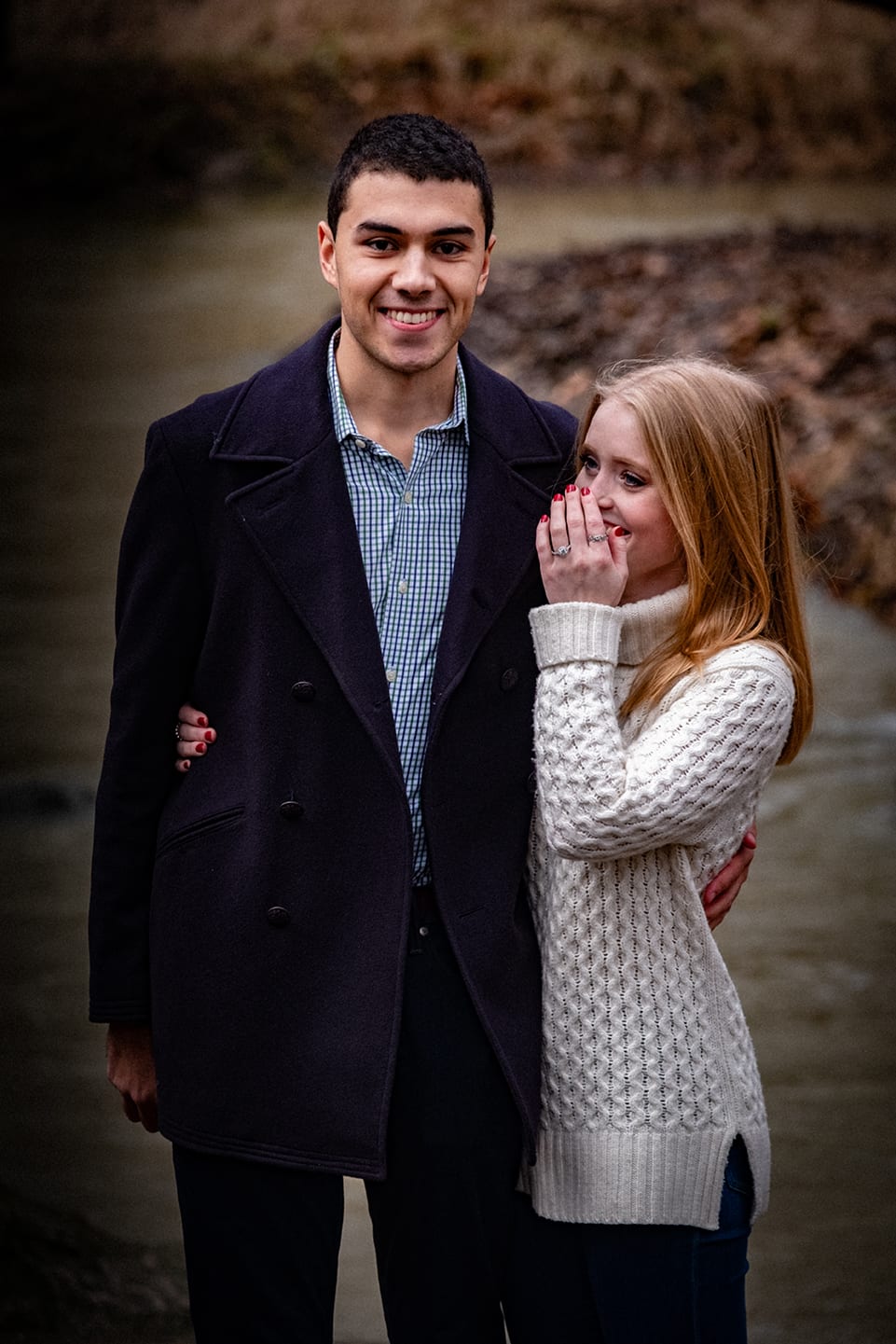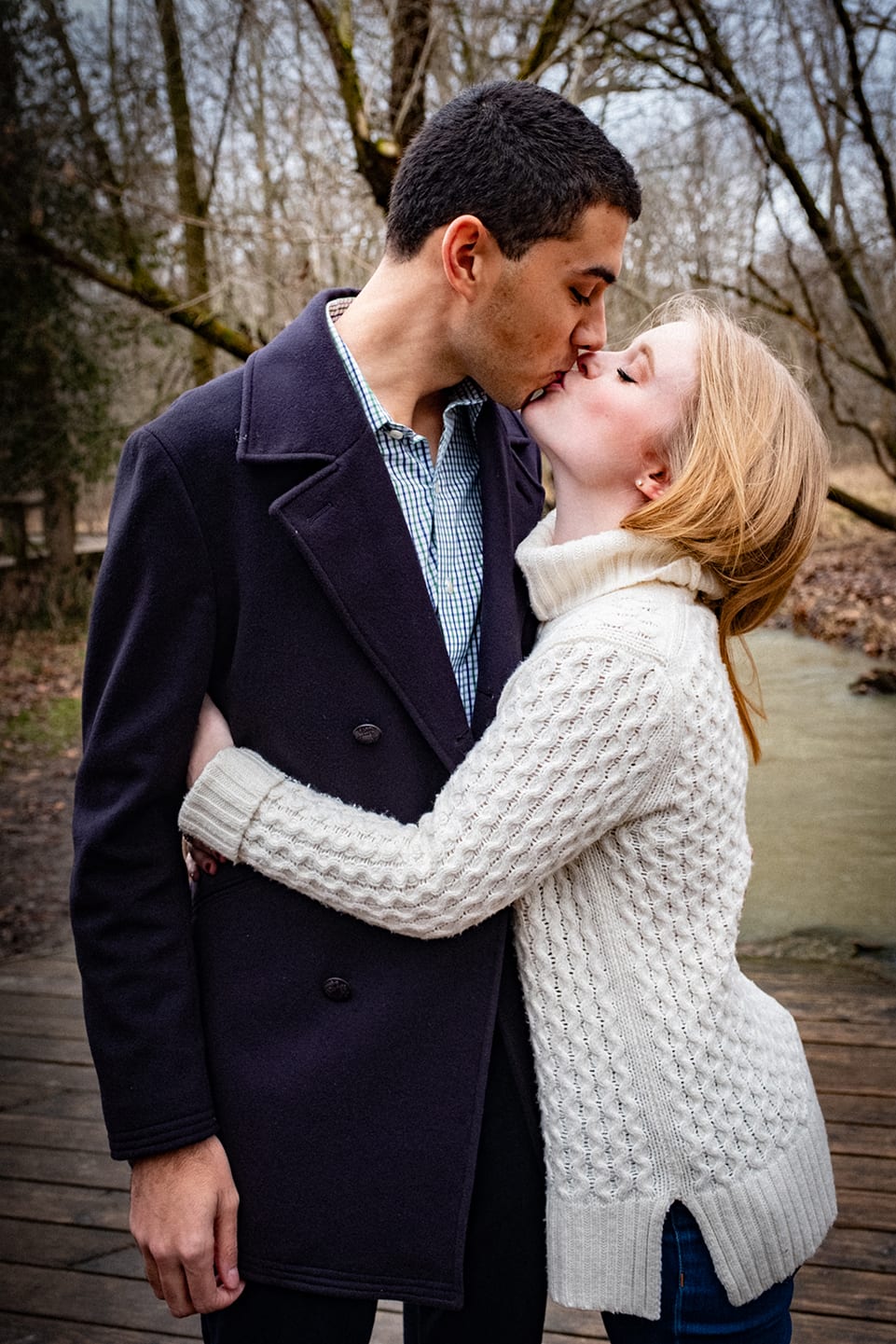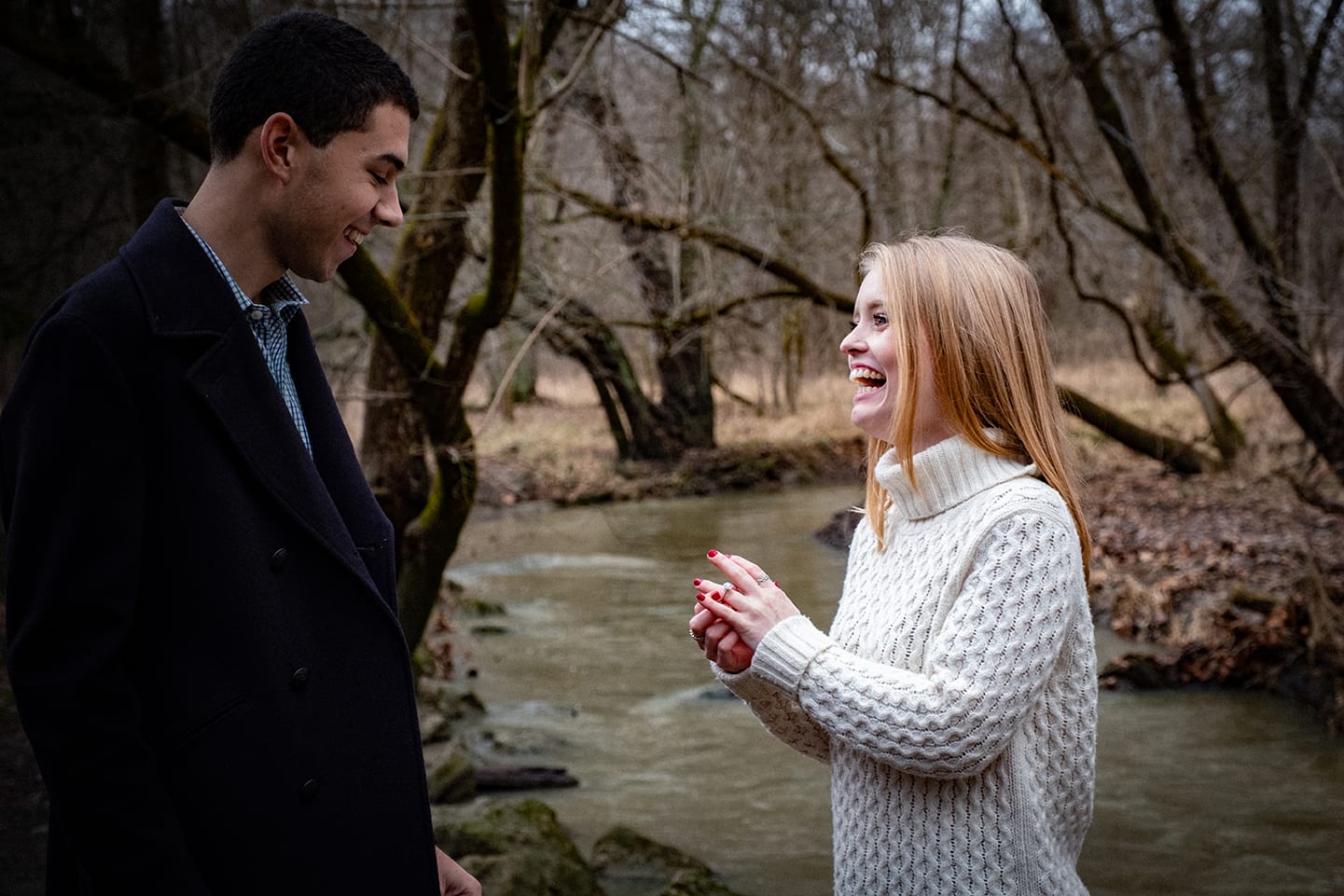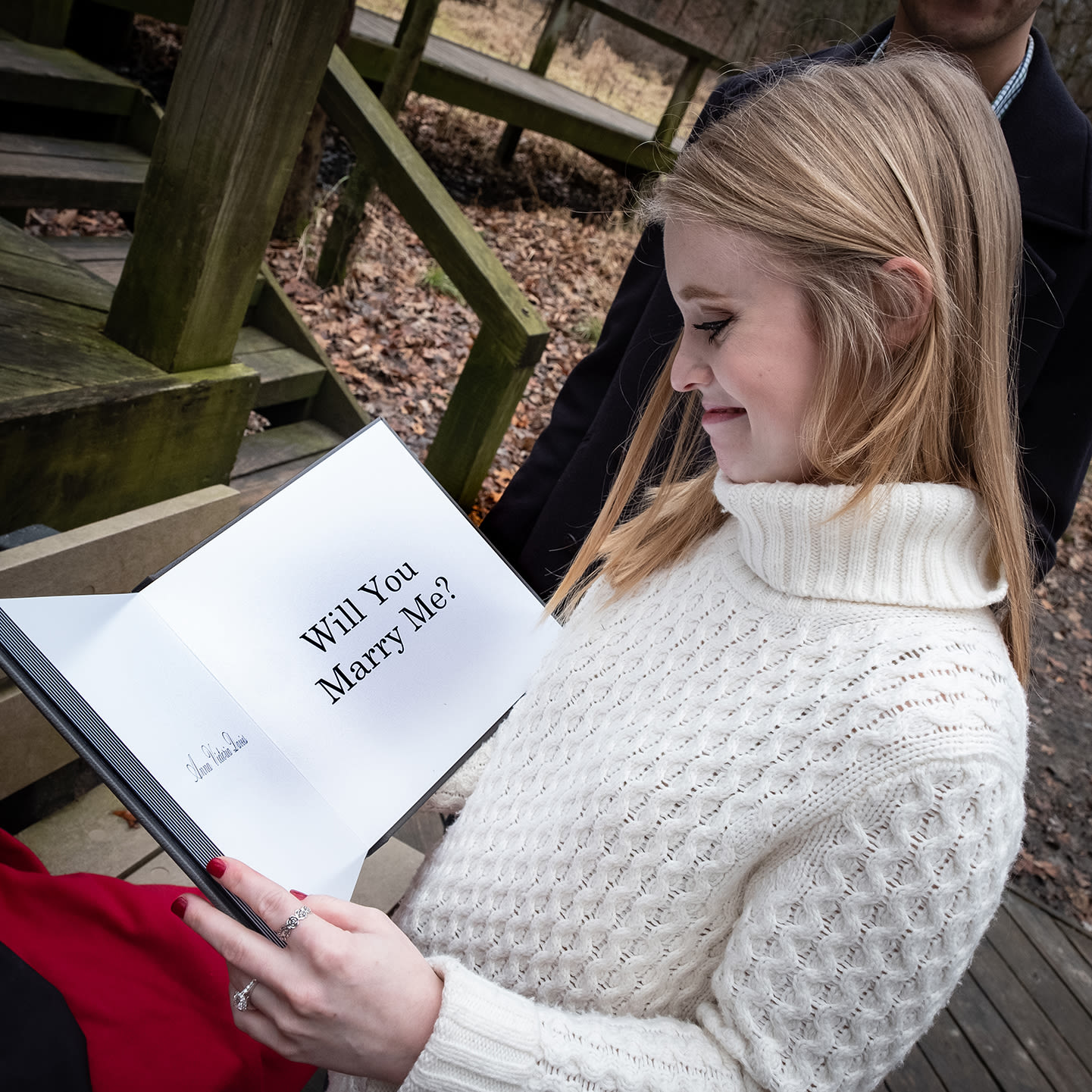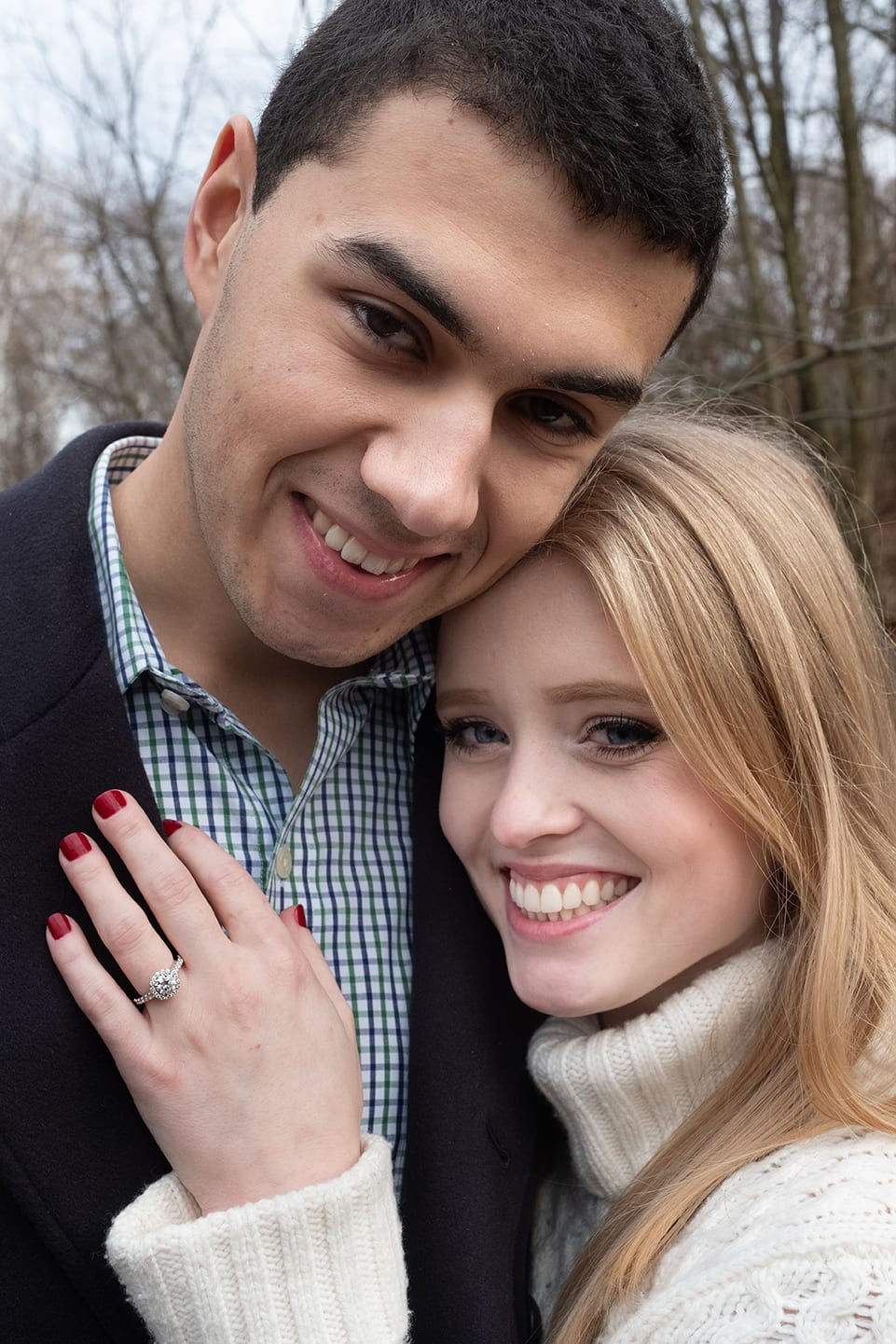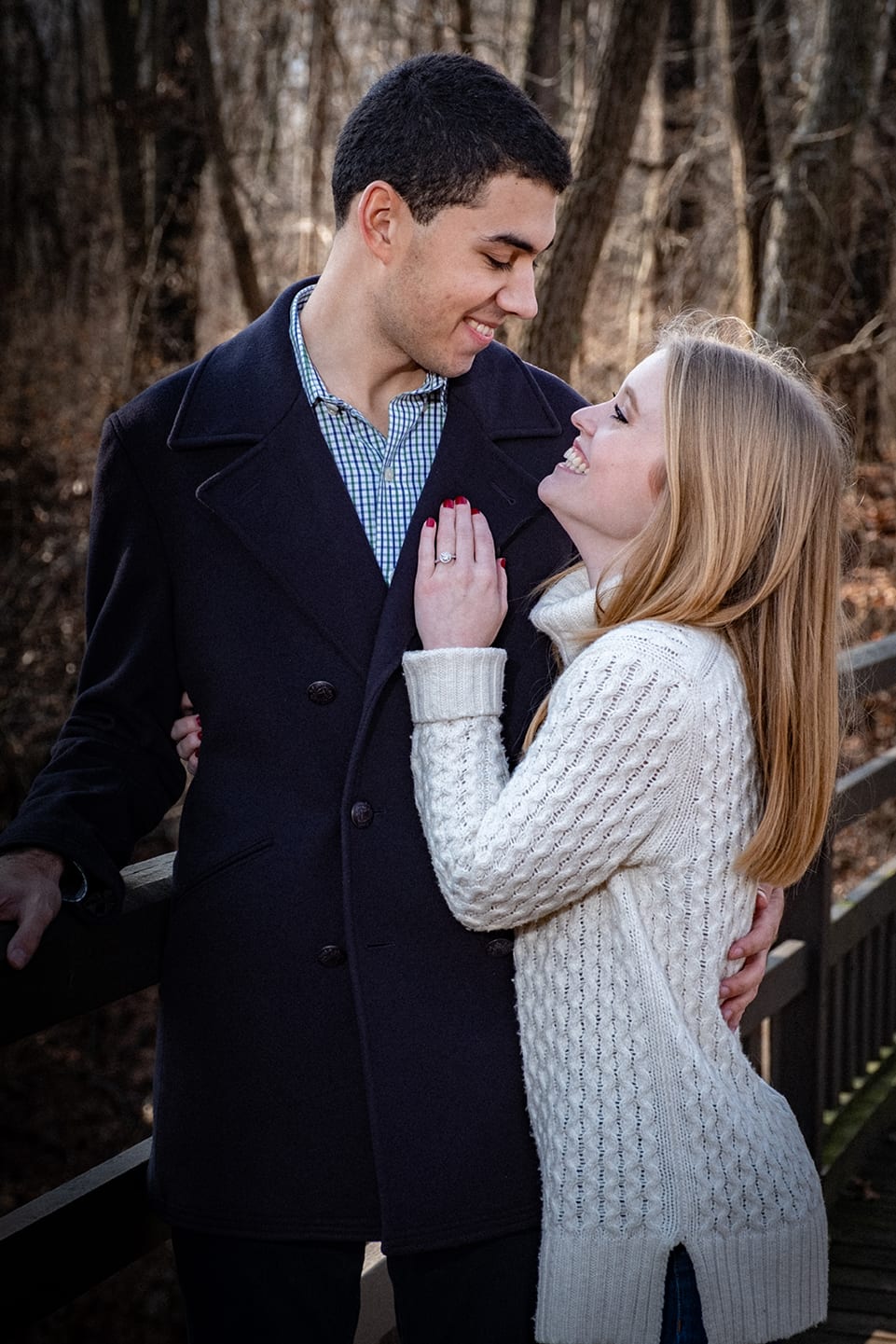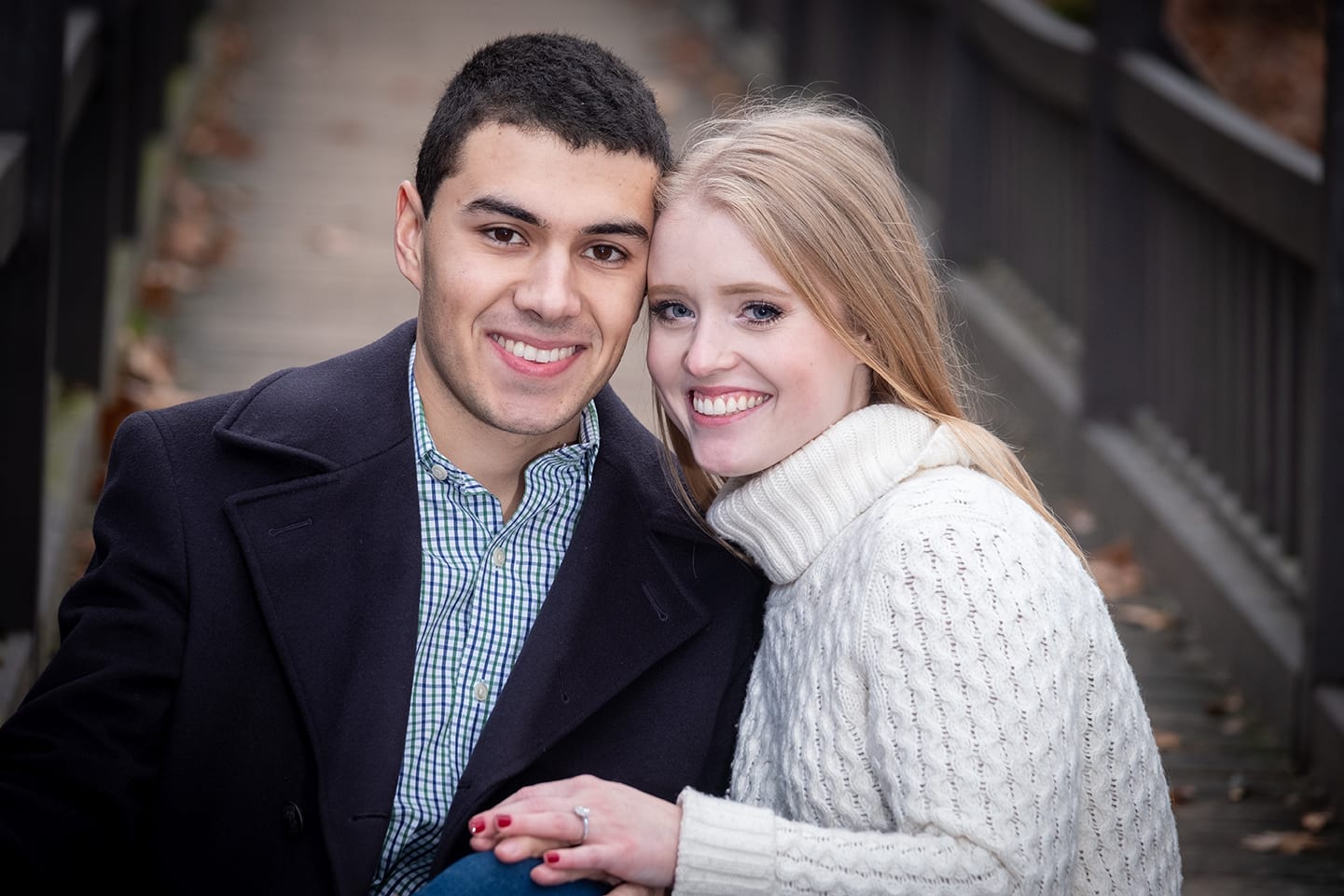 I've photographed countless engagement sessions, generally after the bride knows she is getting married. This late December phone call was different. A mom called late in the week, to ask if I could photograph a real time engagement. She said, that her daughter really wanted the moment captured as it took place. The request was also for the photos to take place at the floodplain of Wildwood Preserve Metropark and on a Friday. In normal winter circumstances, Friday daytime is not too busy. This particular Friday I also had a wedding scheduled at the Manor House at Wildwood Preserve Metropark. How perfect was this, both fit the calendar!
The park isn't too busy during the cold of winter, so being covert was a challenge. My role was to be a surprise and there was no foliage to hide behind. After a site-visit I had a plan, I would be shooting a high school senior session near by. The bride would not think the photographer had any connection to their park visit. I arrived early with my assistant Melanie and she started posing for her 'senior photos'. She provided me the cover that I needed, and was very convincing. Although, we had to gently talk with one park visitor about the area that was earlier chosen. She was so nice and excited for the couple on their engagement.
As planned, Anna Davies and Michael Bay arrived and went right to the spot we had choreographed. Michael carried an object in a small red blanket. They sat for a while, looked at the stream and enjoyed the solitude. Micheal opened his scarlet package and reveled an album of photos. The hard bound volume was filled with memories of their time together. As Anna looked through the book, Michael stood and re-positioned on his knee just as Anna reached the last page. The final panel exclaimed, "Will You Marry Me?
The rest was magic! Michael presented the ring and Anna said YES! It was exactly as planned, sweet, private and intimate. And we never blew our paparazzi cover. We spent some additional time taking a few more shots. Anna and Michael continued on a very happy walk through the park. Melanie and I smiled as they walked hand in had away.
Congratulation on the engagement! A wedding date has not been set and we look forward to being there.
If you are interested in working with us, please give us a call at (419) 882-1984 or contact us about wedding photography.